Meet the Future of Work: Salesforce's Slack GPT and Accenture Partnership to Reinvent CRM
Salesforce today announced Slack GPT, a conversational AI platform. And the company announced a collaboration with Accenture to accelerate the deployment of generative AI for CRM through Einstein GPT. The combined efforts aim to improve workplace productivity and enhance customer experiences across multiple industries.
The Slack GPT platform will provide AI app integrations, language model options, and access to secure customer data insights, while the partnership with Accenture will focus on creating customized AI strategies and industry-specific models for customers. "This is a pivotal moment for AI in business, as Salesforce's Slack GPT and our collaboration with Accenture help organizations unlock the full potential of generative AI and drive meaningful change in the way we work and engage with customers," said Lidiane Jones, CEO of Slack, in a press release.
Salesforce Details Slack GPT
Slack GPT is a conversational AI experience integrated into Slack. It is aimed at transforming workplace productivity. The platform offers generative AI app integrations, language model options, and secure customer data insights. Features include AI-powered conversation summaries, writing assistance, and no-code workflows with AI actions. Slack GPT allows users to integrate large language models from OpenAI, Anthropic, and others. The Einstein GPT app for Slack will provide insights from real-time customer data.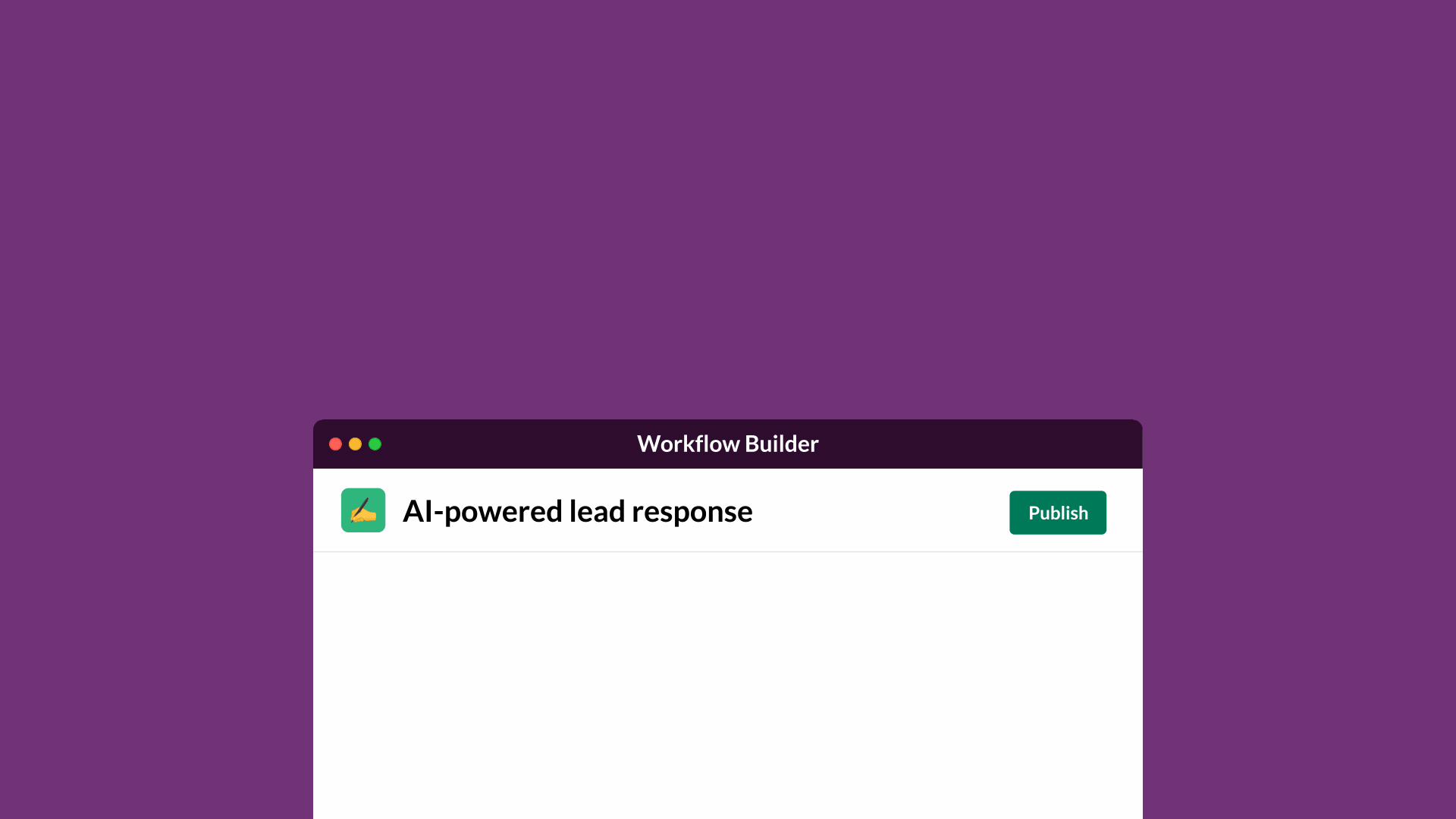 Here is a summary of the Slack updates announced today:
Salesforce announces Slack GPT, a conversational AI platform natively integrated into Slack.

AI-powered conversation summaries and writing assistance are available directly in Slack.

New Slack platform released, allowing no-code AI workflow creation and integration with large language models (LLMs).
Einstein GPT app for Slack in development, leveraging real-time customer data insights.
Slack GPT native AI capabilities and Einstein GPT app aim to increase productivity and improve decision-making.
Claude app for Slack now available; ChatGPT app for Slack in beta.
Workflow Builder with Slack GPT availability expected this summer.
Accenture and Salesforce Team Up for Einstein GPT
At World Tour NYC, Salesforce also revealed plans to join forces with Accenture on AI. The objective is accelerating the adoption of generative AI in customer relationship management (CRM) via Einstein GPT. The collaboration seeks to create an acceleration hub for generative AI, offering organizations the necessary technology and expertise to effectively scale Einstein GPT. This move is aimed at increasing productivity among employees and revolutionizing customer experiences across a multitude of industries. This effort connects with Accenture's Generative AI and Large Language Model (LLM) Center of Excellence. With this linkage, the announced hub will support AI strategies and growth accelerators, innovative applications for sales and service, industry-specific AI models, and generative AI learning within the Data Cloud.
Emma McGuigan, Senior Managing Director, and Enterprise & Industry Technology lead at Accenture, said, "Generative AI has the potential to transform work and reinvent business, with large language models impacting up to 40% of all working hours across industries, changing the way companies interact with their customers and ushering in a new era of generative AI for everyone. Companies need the infrastructure and knowledge to deploy this new technology to help address their unique business needs. By combining Accenture's industry experience with Salesforce's technology, we plan to be well positioned to help customers solve problems with generative AI faster and more effectively."
I find it interesting Accenture is making this move so quickly. It's like they want to get ahead of a potentially destructive headwind represented by generative coding. I believe that using LLMs as software engineering consultants and workhorses will replace a lot of the work represented by billable hours paid to global system integrators. This move by Accenture could be the classic "eat their own young" or innovators dilemma strategy of getting ahead of your own competition.
Nomenclature Confusion and Safety Concerns
Enterprise IT managers have lots of questions. AI products and services are coming fast and furious. And it is hard to keep up with what each product variant is doing. Another huge source of concern in the enterprise is data safety. People need to know what is happening to the data put into an LLM front end.
I don't believe we have any firm answers on the data safety issue, except to say that Salesforce has explicitly stated that Einstein GPT is the LLM that has access to your data stored in Data Cloud. And they have further stated that the same multi-tenant data safety and isolation features of Salesforce apply to Einstein data as well.
But it's confusing with today's announcements having three products with the word GPT in them. To clarify between OpenAI ChatGPT, Slack GPT, and Einstein GPT I asked my new assistant to make a comparison table based on today's announcement.
| | | | |
| --- | --- | --- | --- |
| Factor | Slack GPT | Einstein GPT | ChatGPT |
| Integration | Native integration within Slack | Connected to Slack through an app | Integrated through an app in Slack's app directory |
| Use Cases | Summarizing, writing assistance, no-code workflows | Insights from real-time customer data | Conversational AI and automation |
| AI Models | OpenAI, Anthropic, or LLM of choice | Salesforce's proprietary LLMs | OpenAI's large language model |
| Availability | In development | In development | Beta |
Slack Advances Within Salesforce Ecosystem
Today's announcements by Salesforce and Slack signal a significant shift in Slack's role within the Salesforce ecosystem. The vision presented elevates Slack's position, supported by new integrations with Sales Cloud and the latest LLMs. With its highly active plugin ecosystem and a proven ability to integrate external APIs, Slack is ideally positioned to become a hub of enterprise AI adoption.
Slack's potential for enterprise AI is further bolstered by the increasing prevalence of ChatGPT-4 conversations, which could be more effectively shared in a Slack thread. This essentially makes the ChatGPT-4 agent another participant in the conversation. Additionally, demonstrations showcasing the integration of GPT actions into Slack workflows reveal innovative ways to utilize AI in production.
Following today's announcements, Salesforce's opportunity to capitalize on generative AI is more evident than ever. As Slack presents inspiring possibilities aligned with recent demonstrations, the potential for success is undeniable. However, it is crucial for the company to deliver on its promise, lest third-party tools infiltrate the market and create a patchwork of data security nightmares.