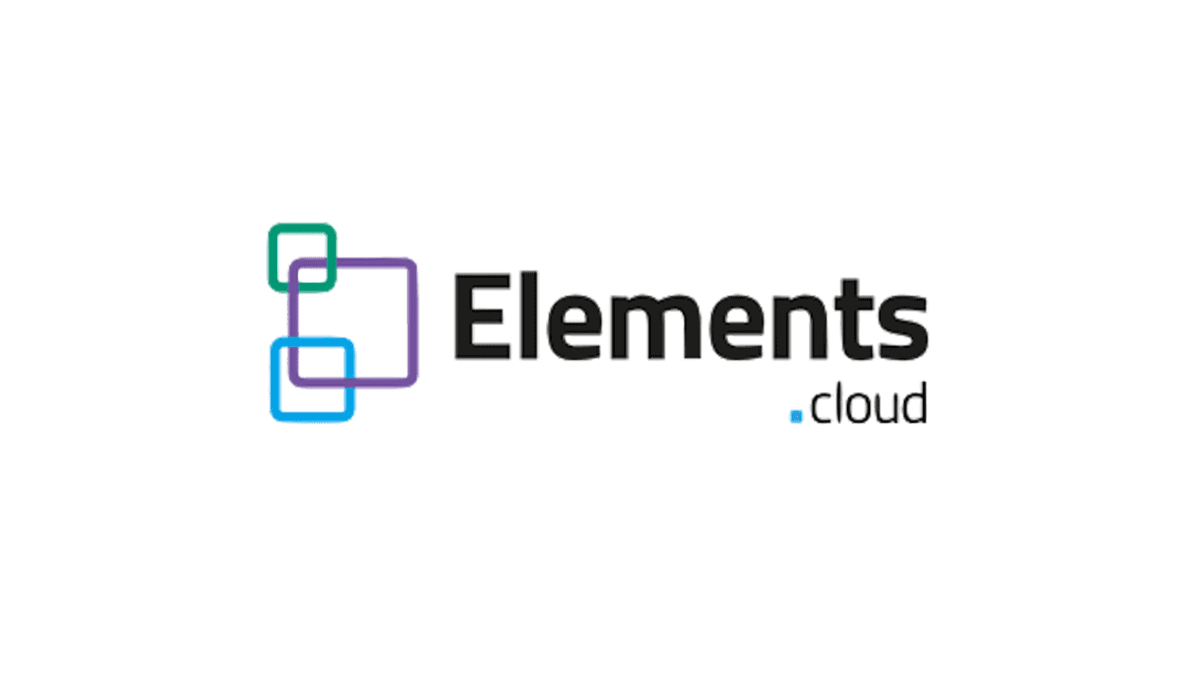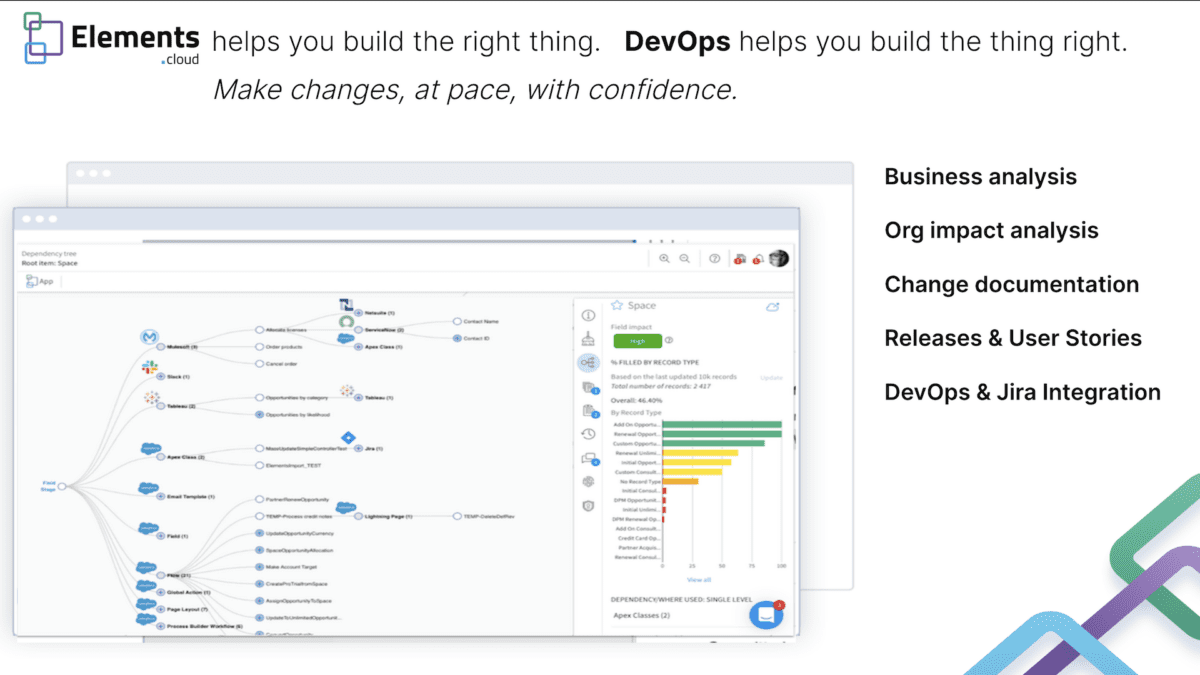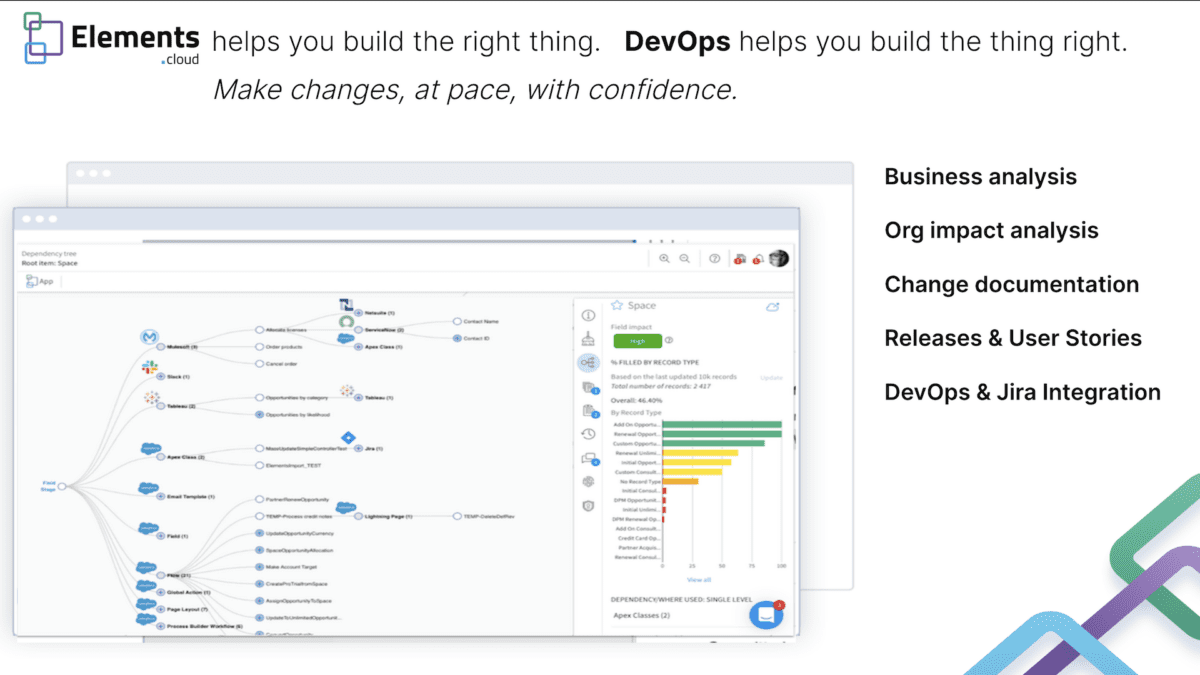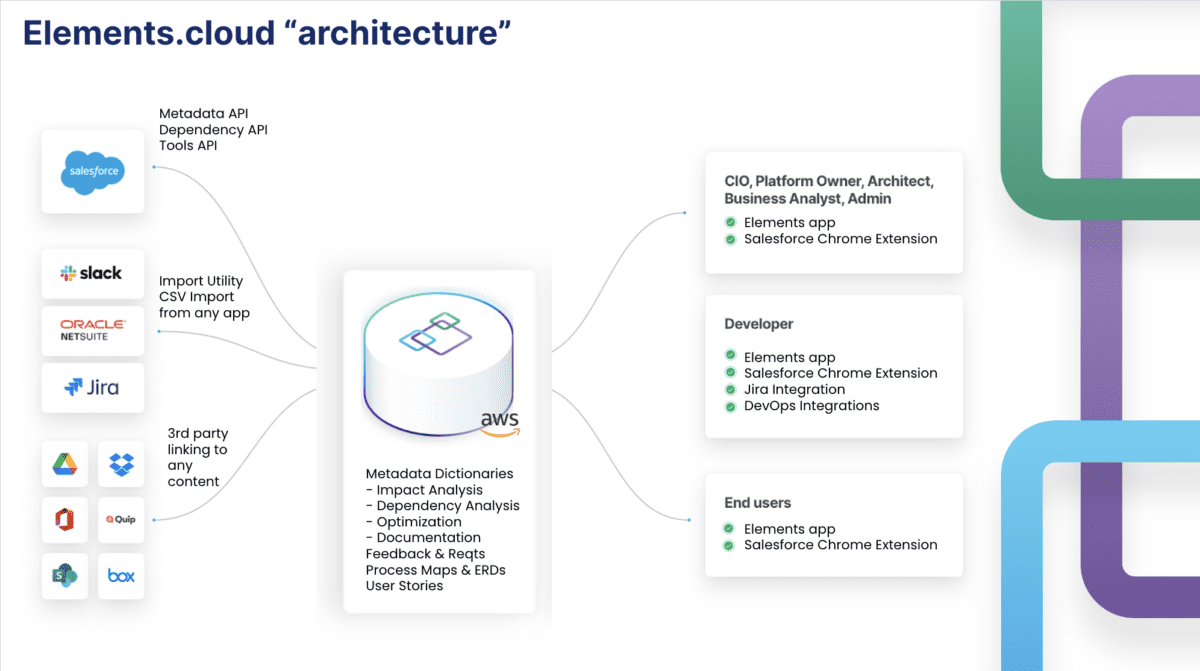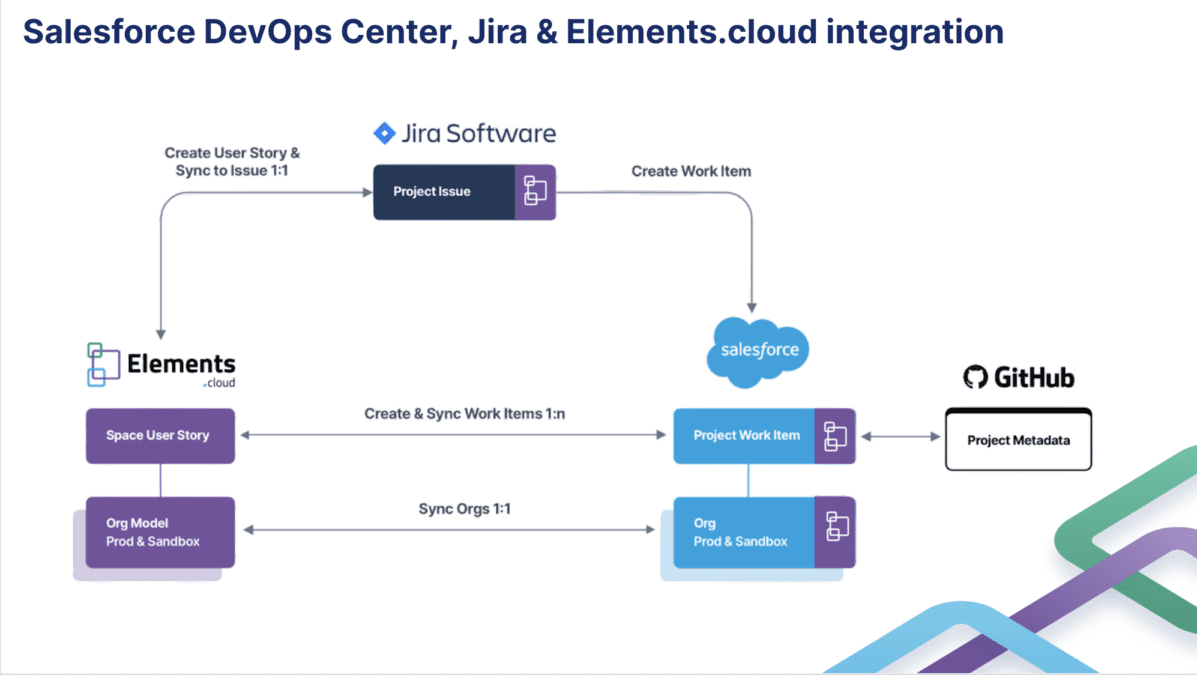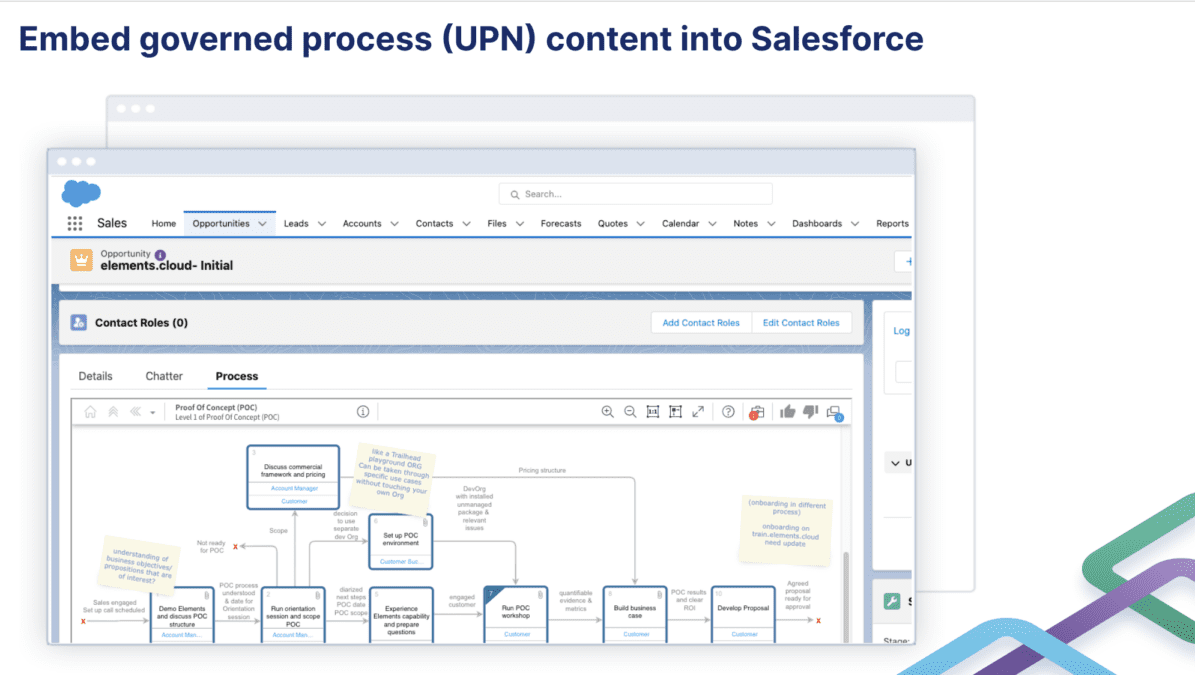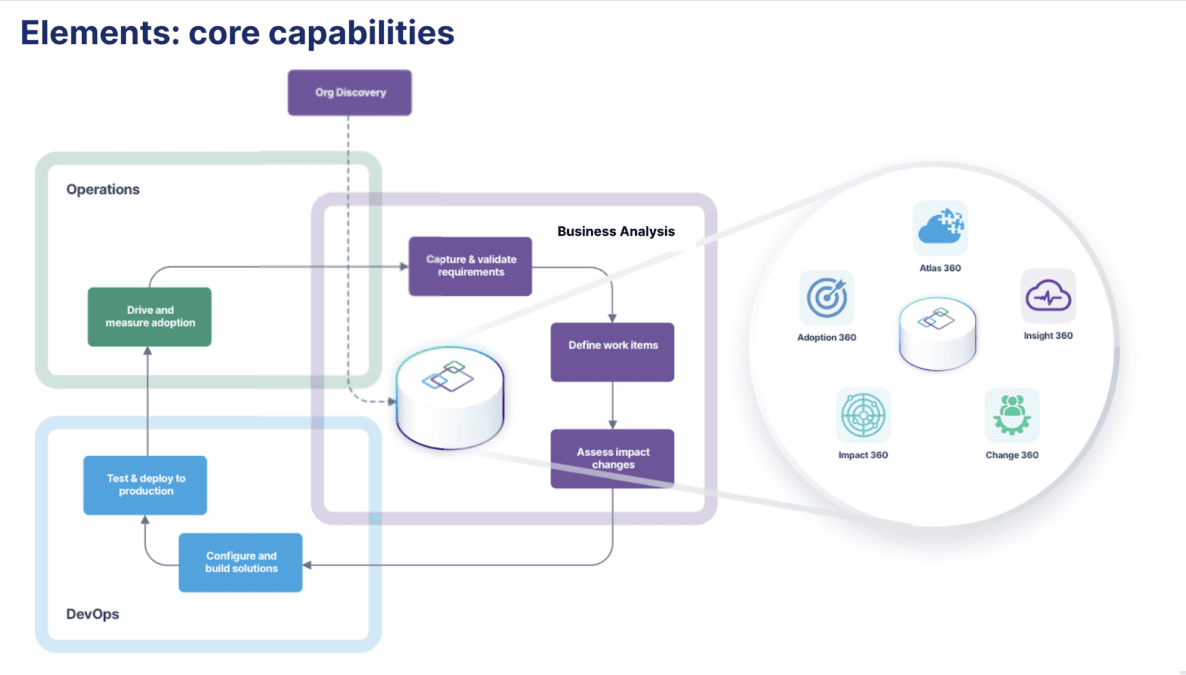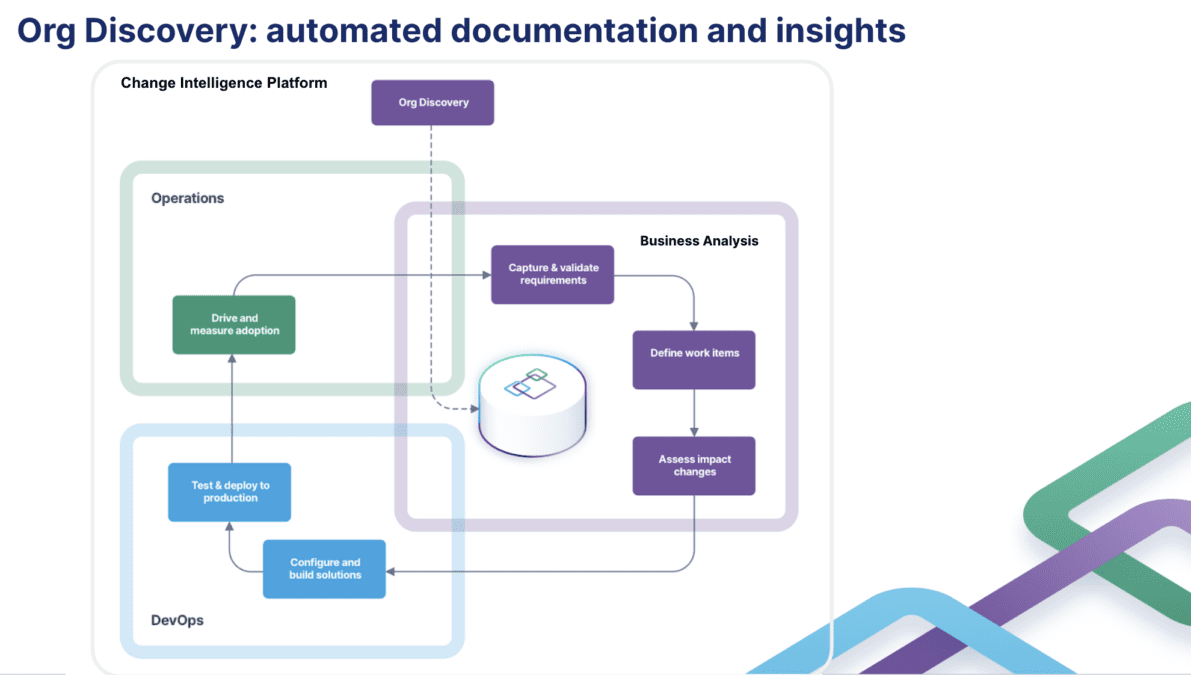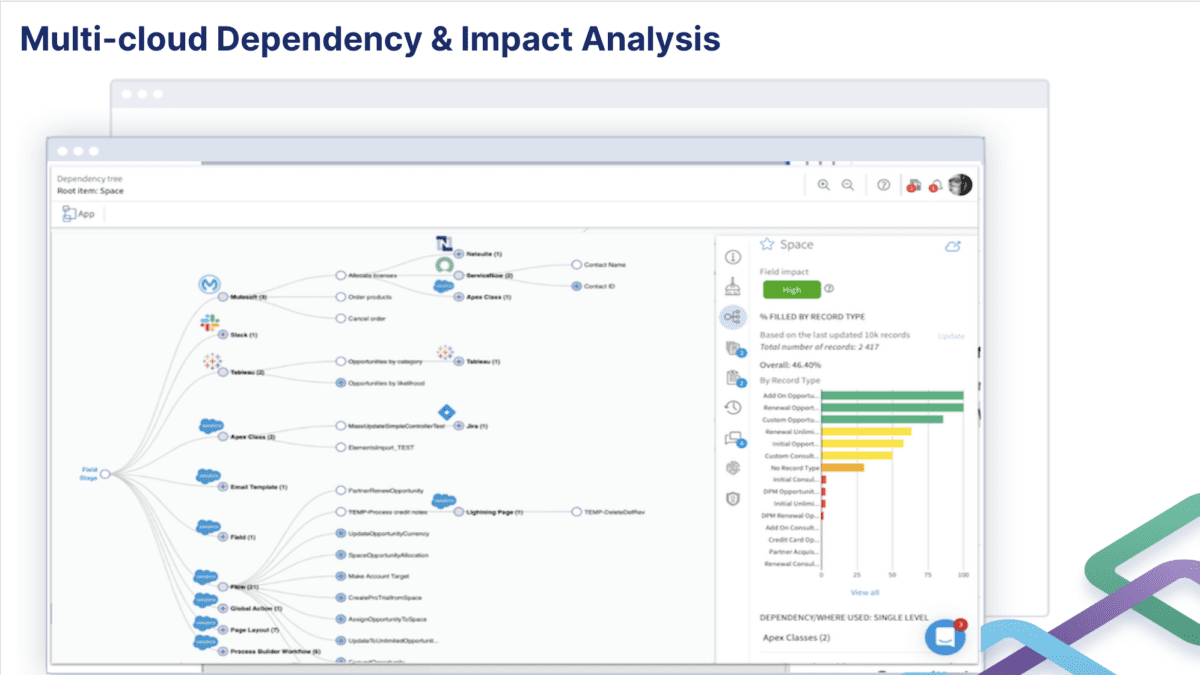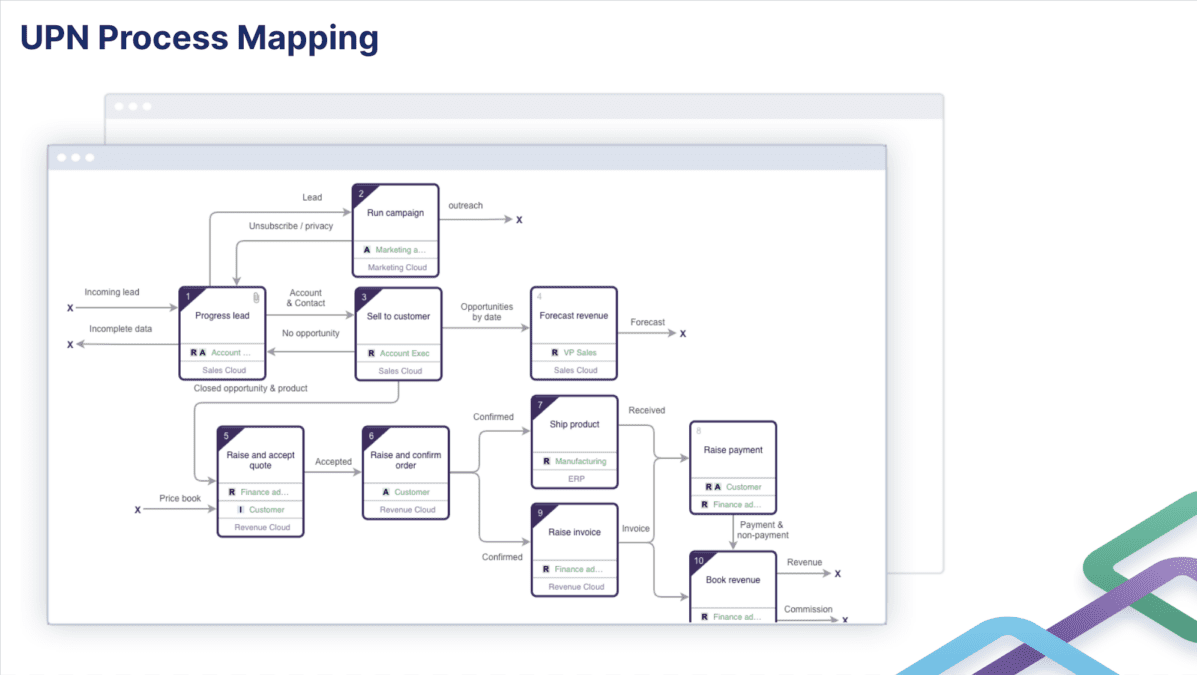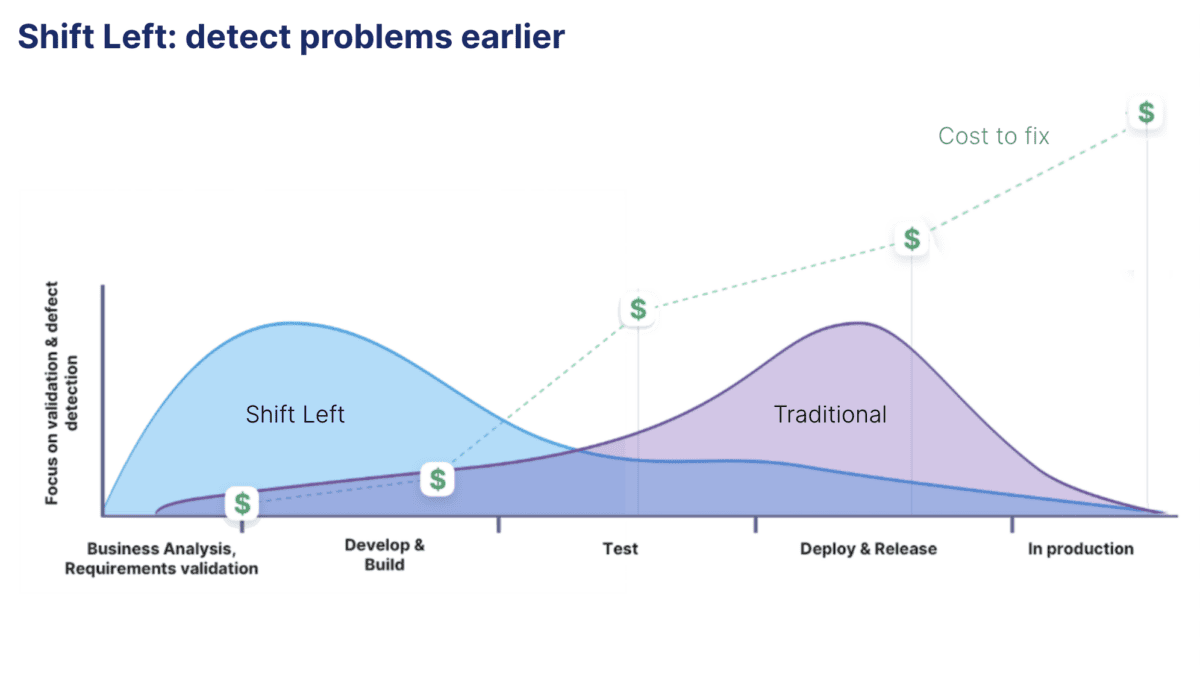 Full Product Description
Elements.cloud is the only app that supports the entire implementation lifecycle providing the intelligence to make changes with confidence. It has the business analysis tools to manage all the business analysis documentation: feedback, requirements, process maps, architecture diagrams, releases, and user stories, multi-cloud metadata dictionaries, and metadata impact and dependency analysis. 
Power for 3 C's. Content: The power of Elements is the ability to aggregate all the automatically and manually created business analysis documentation. Connection: But, the insights come from the connections between the documentation. Context: Any change can be visualized through the filter of a particular change, making it easier to understand the impact and assess the risk and development effort. 
All stakeholders have collaborative access to a single source of business analysis documentation. This is in Elements.cloud and inside the development and deployment tools they love – Salesforce, Jira, Copado, DevOps Center – so that they are able to "build the right thing". 
Finally, Elements.cloud provides the usage metrics and in-app help to drive up adoption. To enable continuous innovation feedback is captured in-app and is driven straight into the change cycle inside Elements.cloud. 
The value from this app for customers is compelling no matter the scope of the project; DevOps streamlining, org documentation, tech debt reduction, implementing a new cloud, org consolidation or digital transformation. Unlimited access cost is 5% of the customer's Salesforce spend.
Consultants report that they can cut their org discovery from 3-4 weeks to just days. They can have a fact-based discussion with customers about project scope and the risk of making changes. At just $500/yr per consultant it is a simple purchasing decision amd SIs are adopting Elements.cloud and embedding it in their pre-sales and delivery methdologies.
Elements.cloud runs on AWS and its multi-cloud architecture means it can support any transformation project – not just Salesforce. This means that the CIO can use it for managing and controlling changes across all enterprise apps. This is critically important as the Salesforce Customer360 vision becomes a reality and Salesforce is an app that is integrated into the entire IT estate.