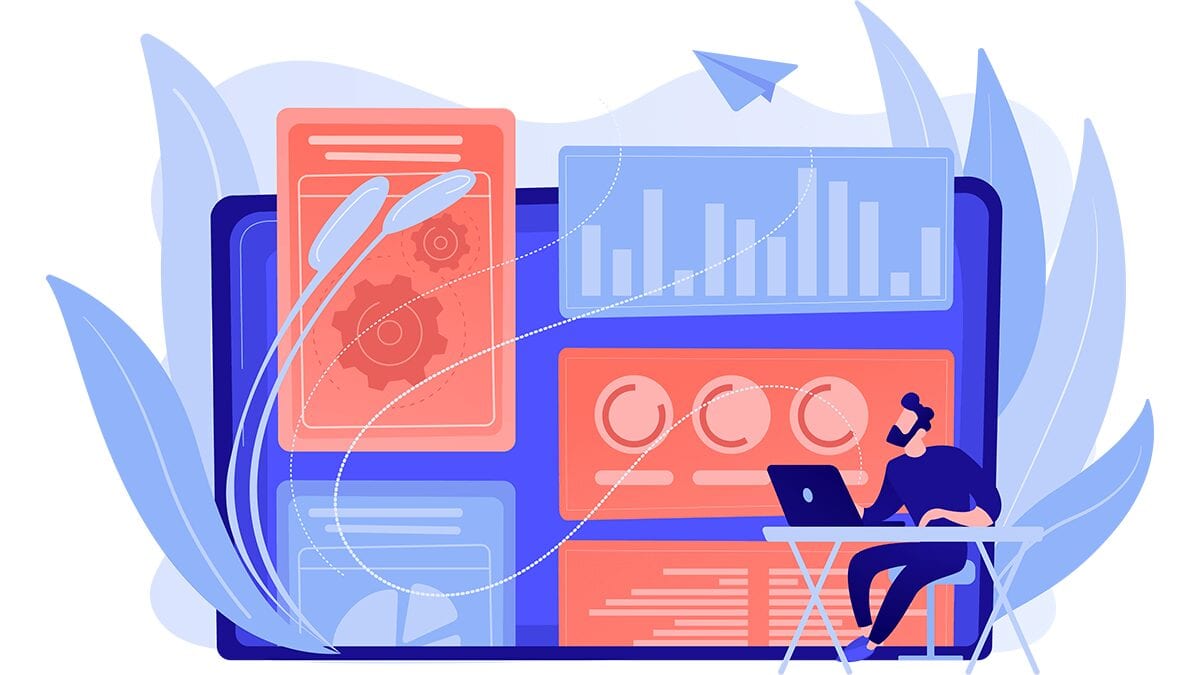 Keenan Vision Subscription Services
Vernon Keenan is a 45-year computer industry veteran who excels at synthesizing knowledge and producing expert analysis of the information technology industry. He has been studying the Salesforce ecosystem since 1999, and worked in a variety of operational roles with Internet and business pioneers at Oracle, Salesforce, Genentech, WebEx, Merrill Lynch, and elsewhere. He has also been a telecom operator, business owner, and provider of strategic advisory services to firms of all sizes.
Mr. Keenan offers his personal consulting services as a senior industry analyst under the brand Keenan Vision. Keenan Vision publicizes its analyst services via the media property SalesforceDevops.net.
About SalesforceDevops.net
The only independent source of news and analysis on Salesforce devops.
Designed for Salesforce architects, IT leaders, and industry watchers.
Offers a decision framework depicted as a curated map of products and vendors.
News, analysis and product profile posts are made weekly.
Keenan Vision subscription overview
As the Salesforce ecosystem grows and embeds itself into global enterprise technology, it deserves to have more targeted market research.
To help meet that need, Keenan Vision provides thought leadership and via original content designed to propel Salesforce app development forward at every level.
A Keenan Vision subscription gives clients of all sizes access to Salesforce-specific insights on the enterprise application development and cybersecurity software markets. Keenan Vision insights are directed at building awareness and opportunities for the Salesforce devops industry.
The Keenan Vision subscription package consists of strategic advisory services, premium analysis content, press availability, and placements on SalesforceDevops.net.
Consulting time may be used for sales program development, quarterly updates, competitive analysis, sales training, product marketing, or other purposes
The Keenan Vision perspective is that of an experienced software engineer and a modern Salesforce architect. The concept behind SalesforceDevops.net is to educate Salesforce architects about a decision framework for building a devops pipeline.
What Do You Get with a Keenan Vision Subscription Service?
The Keenan Vision subscription package consists of strategic advisory services, premium analysis content, press availability, and the opportunity to place a product review article on SalesforceDevops.net.
Strategic Consultations
Keenan Vision synthesizes the current state of the Salesforce devops industry and translates it into expert analyses from a client CEO perspective, delivering an interactive, creative, and productive analyst experience.
Subscriber Channel
Premium insights on daily news and industry content are offered via private channels. Free company-wide distribution of content to up to 25 employees comes with the basic subscription. Enterprise pricing available.
Press and Investor Availability
Keenan Vision subscribers have unlimited access to Vernon Keenan as a press or investor reference.
Additional Services
On-demand services available include custom placements on SalesforceDevops.net and other market research services.
About Vernon Keenan
Vernon Keenan (LinkedIn) works as a senior information technology industry analyst based in Oakland, California.
He earned his B.Sc. in Biomedical Engineering at Northwestern University where he programmed a PDP-8 with punched paper tape and measured insulin in rats.
In his 34-year-long career he has been a teacher, SPSS programmer, database administrator, clinical researcher, technology journalist, product marketing manager, market researcher, management consultant, and industry analyst. Most recently he is a telecom operator, cloud architect, Go devops engineer and Salesforce Developer/Architect.
Contact Vern directly at [email protected] or book a meeting at calendly.com/vernonkeenan.