Welcome to the only independent source of news and analysis on the Salesforce devops industry
SalesforceDevops.net is an independent media entity, and does not represent Salesforce.
Build Apps That Matter with Salesforce Devops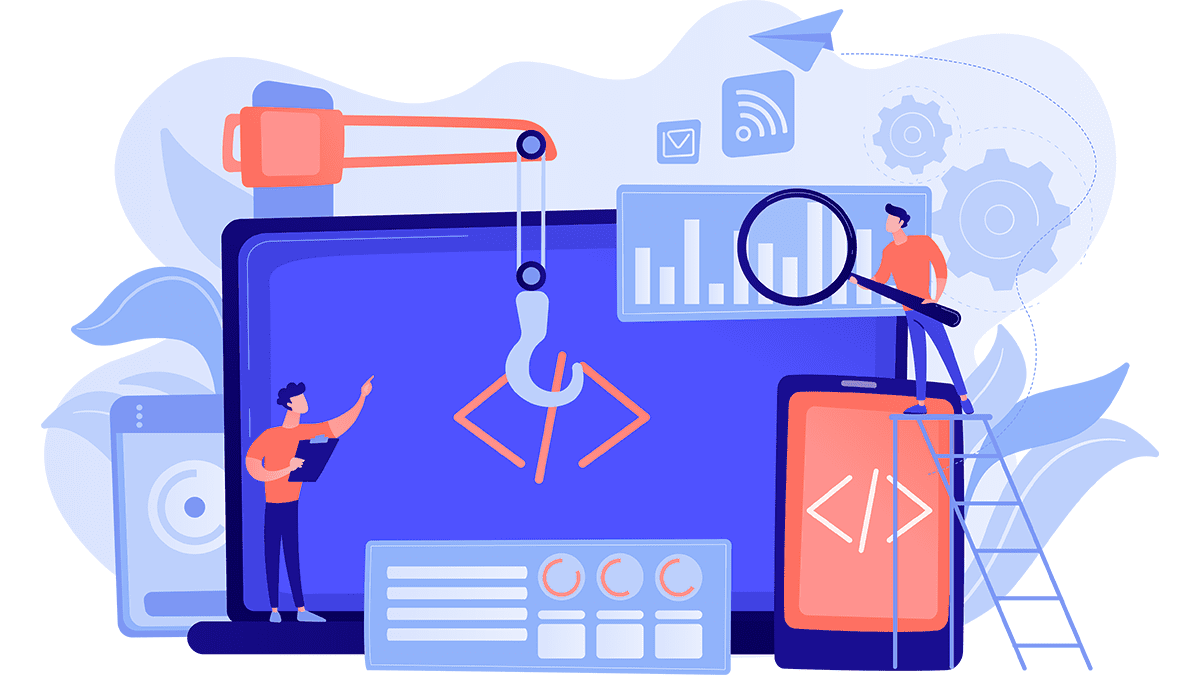 Welcome to Vern's Analysis of Salesforce Devops
As a solution architect, I noticed how there was no central repository of resources for Salesforce enterprise application development. And there were no other industry analysts exclusively focused on the subject.
Read Vern's Salesforce devops story…

Make A List

To kick off my practice as the only independent writer and analyst exclusively focused on the Salesforce software development market, I assembled a list of Salesforce Devops ISVs & Tools as a Google Sheet.. For further information about my consulting and analyst services, please check out the Keenan Vision Subscription page.

Worry About Growth

Salesforce is skyrocketing in use by larger enterprises, as is shown in its latest financial results. These are exciting results for every vendor in the Salesforce ecosystem, but as an industry observer, I am concerned about long-term success. I wonder if the app production tools exist to fully meet the expectations now put on the Salesforce platform.

Since demand for app production resources currently outpaces the global Salesforce talent pool, application backlogs could slow further Salesforce adoption, possibly resulting in a customer backlash if needs are not met.

Bring The Devops Way To Salesforce

That is why I educate the Salesforce community about devops. Because I believe that learning from the "regular devops" world will empower Salesforce app development teams to succeed.

But, as a software engineer who understands the Salesforce platform, I also know how different Salesforce software development is from that world. That is why provide a constant Salesforce-specific perspective on devops.

To find out more, please be sure to checkout my cornerstone article, Segmentation Model for IT Success, for more information.

The Cyberwar Is Real

I am also concerned about how cyberwar is now having an impact on how we operate our democracies and how that will impact IT app teams, and Salesforce teams in particular. As the industry looks to "shift left," or integrate security practices into the lower-level parts of the code production cycle, I will educate the Salesforce developer community on how to be the best cyberwarriors.

Map Maker

My original goal of making a list of Salesforce devops resources has evolved to a full ontological analysis of the vendors, consultants, customers, and global system integrators involved in Salesforce application development.

My work as an industry analyst is as an ontologist, or map-maker. By examining how products are used by customers, I curate lists of companies to present options to Salesforce architects.

The result is a graph database available here. The map currently organizes vendors and products according to broad topics and categories.

Salesforce Devops Free Services

SalesforceDevops.net is a free industry resource. Vendors are welcome to submit their product for a free listing in the Salesforce Devops Industry Map. Product profiles are written for free after vendors perform a product demo and initial analyst briefing with me.
Salesforce, the enterprise app platform vendor based in San Francisco, hosted today a global web conference called TrailheaDX that offered new app production tools and strategies for developers, administrators, architects, partners, and IT leaders. Announcements included details on upcoming app…